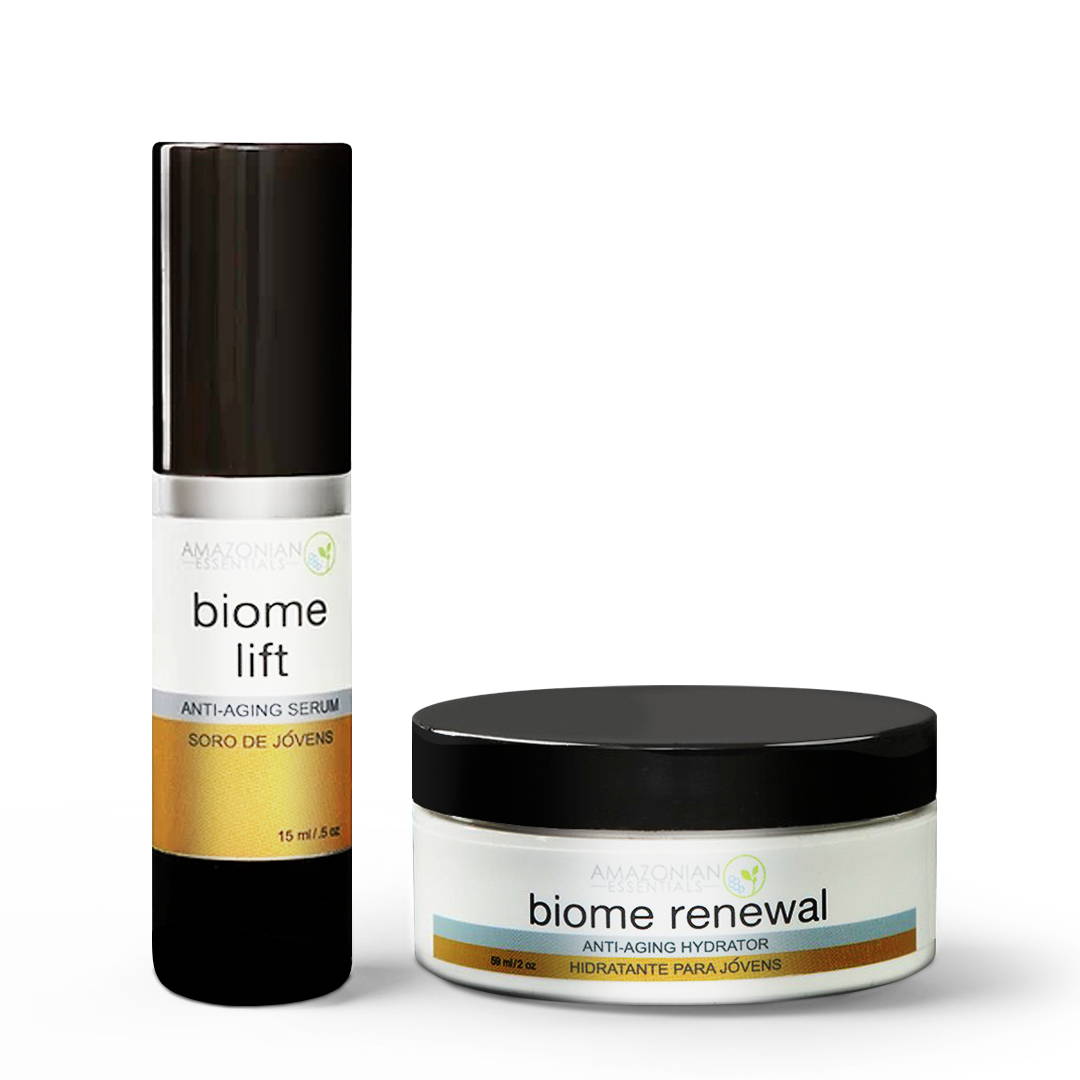 ⭐️⭐️⭐️⭐️⭐️
Get the full 5-star revolutionary Amazon Rainforest anti-aging skincare experience at home, every day!
Each step…
Each ingredient…
Inside our incredible Unique Anti-Aging Skincare System…
Developed with powerful plant-derived antioxidants and emollients to:
Smoothen, tighten and mitigate the appearance of fine lines, wrinkles and crow's feet on facial skin.

Rejuvenate and help reduce tired puffiness, dark spots and dark circles around the eyes.

Hydrate and renew delicate facial and neck skin for a radiant and vibrant refreshed look.
*Amazonian Essentials products are vegan-friendly and contain no parabens or artificial dyes. Our ingredients are responsibly sourced from the Amazon Rainforest and are animal cruelty-free.