You should know that the anti-aging effects of the primary ingredients in Amazonian Essentials are backed by clinical research as well as other studies from some of the most world's respected medical journals.
But first, here's a quick 60 second lesson on "free radicals" and "antioxidants"…watch this now:
So, to summarize - free radicals are unstable molecules within living skin cells, that react violently with stable molecules throughout your entire life. Over time, this process known as "oxidative stress", causes skin degradation and helps accelerate the aging process, resulting in facial lines, wrinkles, crow's feet and dark spots.
Antioxidants neutralize free radicals preventing or delaying further damage at the molecular level. But not all antioxidants are created equal says Jeffrey Blumberg, Ph.D., Director of the Antioxidants Lab at Tufts University in Boston. He states, "There is an antioxidant defense network. It's like an army; you have generals and colonels and lieutenants. Each one has a different job."
Polyphenol antioxidants are chemical compounds occurring naturally in plant foods and certain rare super-fruits have exceptionally high levels of polyphenols, which studies have shown possess resiliency toward fighting oxidative stress.
One study published by the Dept. of Dermatology at the University of Alabama, stated that "polyphenols...may be useful for skin diseases associated with solar UV radiation-induced inflammation, oxidative stress and DNA damage."
Polyphenols - They can act as antioxidants, meaning they can neutralize harmful free radicals that would otherwise damage your cells and increase your risk of conditions like cancer, diabetes, and heart disease. Polyphenols are also thought to reduce inflammation, which is thought to be the root cause of many chronic illnesses.
According to the Agricultural Research Service (chief scientific agency of the U.S. Dept. of Agriculture), foods that score high in an antioxidant analysis (called "ORAC") "may protect cells and components from oxidative damage."
ORAC is a test tube analysis that measures the total antioxidant power of foods and other chemical substances. The amazing, youth-enhancing polyphenols within the ingredients of Amazonian Essentials can only be found in just one place on earth... The Amazon Biome.
The Amazon is home to over 4 billion trees and plants which spawn exotic and unique super-fruits and other distinctive organic matter in their purest form which contain these free radical busting antioxidants and skin drenching moisturizing agents and nutrients.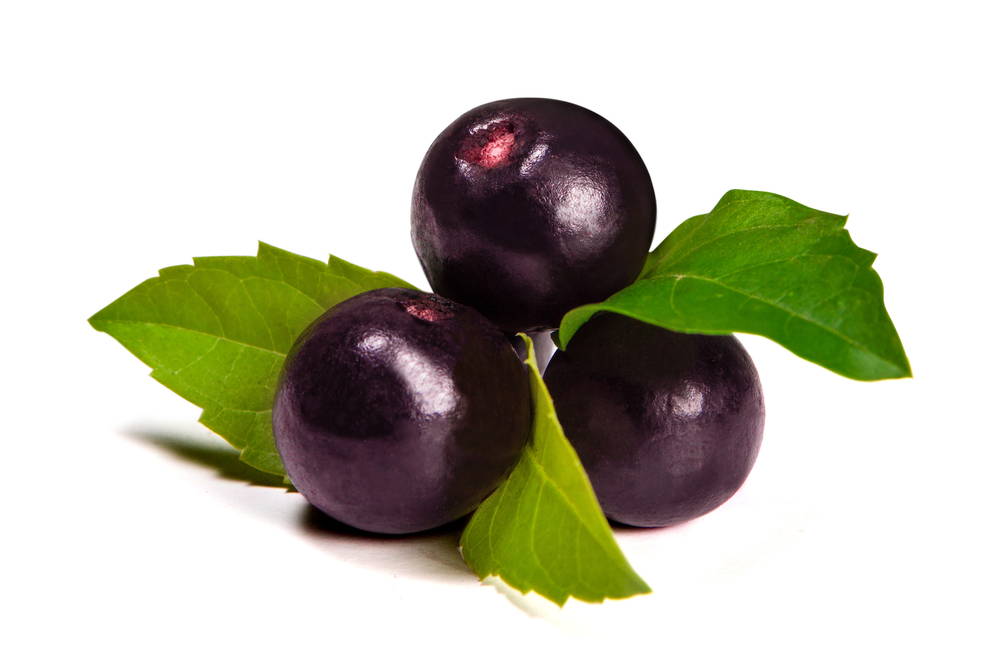 Known for centuries to the Amazon's native people for its incredible restorative properties, Açaí has one of the highest concentrations of polyphenols of any fruit in the world. Açaí oil is derived from the superfruit grown on an Amazonian palm tree. Not only unique in its extremely high concentration of antioxidants its polyphenols are among the most potent.
According to a widely cited University of Florida study, antioxidants in Açaí berry extracts actually destroyed cultured human cancer cells. Published in the Journal of Agricultural and Food Chemistry, the study showed "Extracts from Açaí berries triggered a self-destruct response in up to 86% of leukemia cells tested. This study was an important step toward learning what people may gain from using...products made with the [Açaí] berries", stated Stephen Talcott, professor with UF's Institute of Food and Agricultural Sciences.
In addition to its potent polyphenols, Açaí needs to be carefully formulated with other polyphenol extracts such as Guaraná Powder Extract derived from a red fruit found deep in the Amazon basin.
Researchers at the University of São Paulo's Public Health School in Brazil found that seed extracts of Guaraná possess such strong antimicrobial and antioxidant properties. In human clinical trials, Guaraná reduced oxidative stress associated with inflammation and premature aging due to cell death. And yet another study published in 2016 by the Royal Society of Chemistry in the United Kingdom confirmed similar results.
Murumuru Butter is derived from a rare nut which grows on a palm tree in the lowlands of the Rainforest and has a unique ultra-creamy composition and is loaded with Vitamin-A and essential fatty acids Omega -3,-6 and -9. Vitamin-A is the main structural protein in the skin which gives it elasticity and healthy tone…and helps stimulate collagen synthesis. According to an Oregon State University study long-term continuous topical exposure to retinoids, a Vitamin-A derivative, can result in a significant improvement in clinical signs of photo-aging.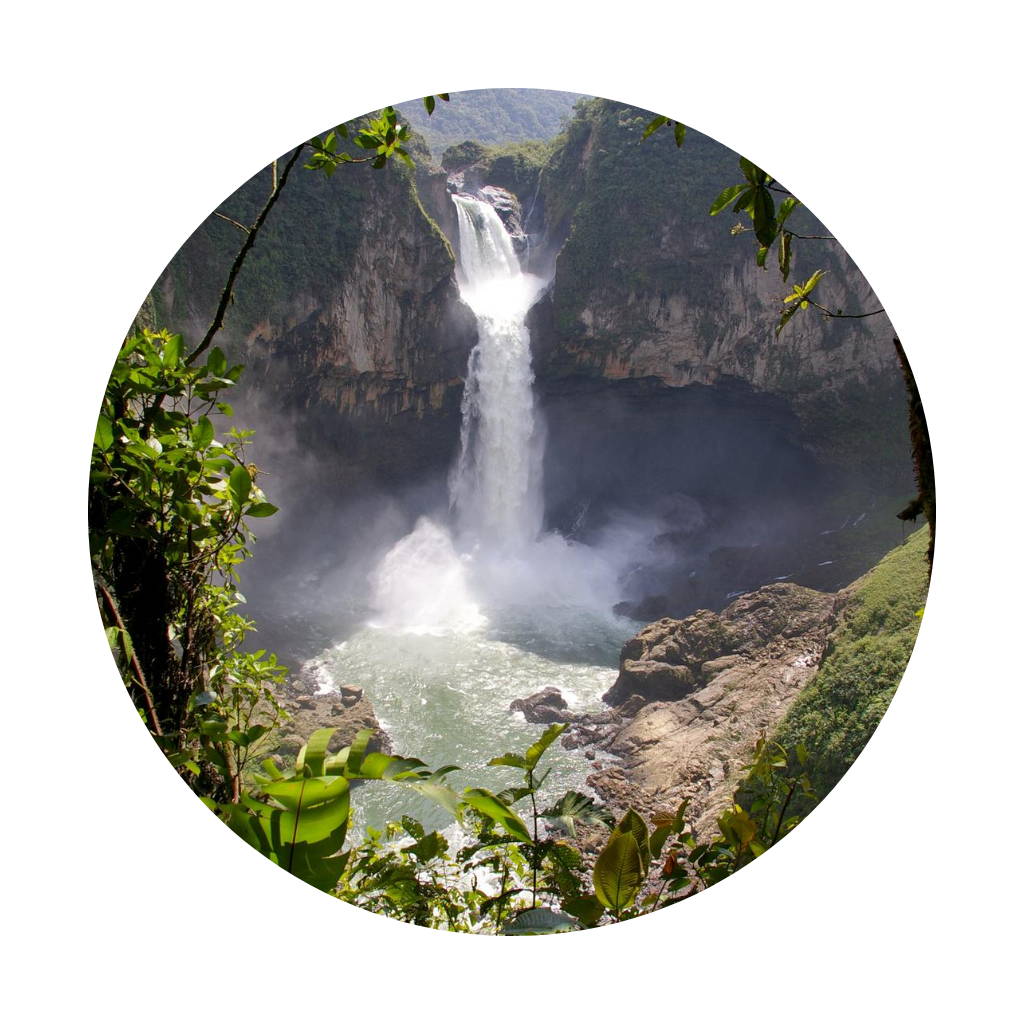 The Mayo Clinic lists UV exposure as the primary cause of premature wrinkles. According to scientific findings published by the American Institute for Cancer Research, Polyphenols from green tea may help prevent UV-induced DNA damage. Green tea has been scientifically proven to be one of the most effective natural ingredients against visible signs caused by premature aging.
In 2017 study published in the Journal of Algal Research researchers concluded that the nutrients inside Algae can be used to "reduce the appearance of dark circles on the skin area under the eye." A recent study published in the US National Library of Medicine stated [Algae's]...promising bioactive biomaterials is noted "for their various properties beneficial to skin, including antioxidant, anti-melanogenic and skin anti-aging properties."
Studies and sources cited above:
https://www.cancer.gov/about-cancer/causes-prevention/risk/diet/antioxidants-fact-sheet

https://www.consumerreports.org/cro/2013/03/antioxidants-more-is-not-always-better/index.htm

https://europepmc.org/article/pmc/pmc2813915

https://www.ars.usda.gov/news-events/news/research-news/1999/high-orac-foods-may-slow-aging/

https://pubmed.ncbi.nlm.nih.gov/19898857/

https://news.ufl.edu/archive/2006/01/brazilian-berry-destroys-cancer-cells-in-lab-uf-study-shows.html

http://agencia.fapesp.br/guarana-found-to-have-higher-anti-oxidant-potential-than-green-tea/23763/

https://www.aicr.org/press/health-features/health-talk/2013/03mar2013/green-tea-cancer.html

https://clincancerres.aacrjournals.org/content/6/10/3864

https://lpi.oregonstate.edu/mic/health-disease/skin-health/vitamin-A

https://www.mayoclinic.org/diseases-conditions/wrinkles/symptoms-causes/syc-20354927

https://www.health.harvard.edu/staying-healthy/do-retinoids-really-reduce-wrinkles

https://link.springer.com/article/10.1186/s12986-019-0365-4

https://www.ncbi.nlm.nih.gov/pmc/articles/PMC5774988/

https://www.researchgate.net/publication/317845361_Cosmetic_attributes_of_algae_-_A_review

https://pubmed.ncbi.nlm.nih.gov/30469402/
* Original content from studies and sources cited here may change at any time due to circumstances beyond the control of Amazonian Essentials. Amazonian Essentials is not responsible for any content changes made by a study or sources's author or any third party providing access to such data.